Role


Lead Product Designer 
Description


Consumer support and configuration of a white label platform is something typically doesn't get much UX love. I was brought in on contract to jumpstart the UX and Visual design for their platform. It allows my client to quickly and easily support their customers and gives them the ability to allow customers to configure a white label version of the platform. This project held many challenges from designing a UI around engineering technical debt, to finding the best possible solution for allowing an employee to quickly look up a consumer, to figuring out the most intuitive solution for configuring a very complicated platform. I worked with product managers, external clients, stakeholders and various engineering teams through the life of the project. While I didn't have a design team member helping, I did report to a design team at a weekly check in meeting.
Recommendation
"Jessica joined our team during a time where our project was just notes on paper and quickly dove in to make the vision a reality. Through her use of design technology and skills, Jessica put together a walk through of the product and it's capabilities that was so spot on with the vision that the product team was able to not only use her designs to share the vision with clients and executives but also use them to work downstream with the teams building and executing the final product. Through tight timelines, multiple iterations and many varying opinions, Jessica was able to share her expertise and bring forth great designs that took what could have been a very complex interface and disjointed interface and created one with prescriptive, intuitive workflows and a delightful look and feel. An invaluable asset and member of our team and a true rockstar personally and professionally, Jessica is not only a delight to work with but a true leader in her field."
- Lauren Smith, Product Manager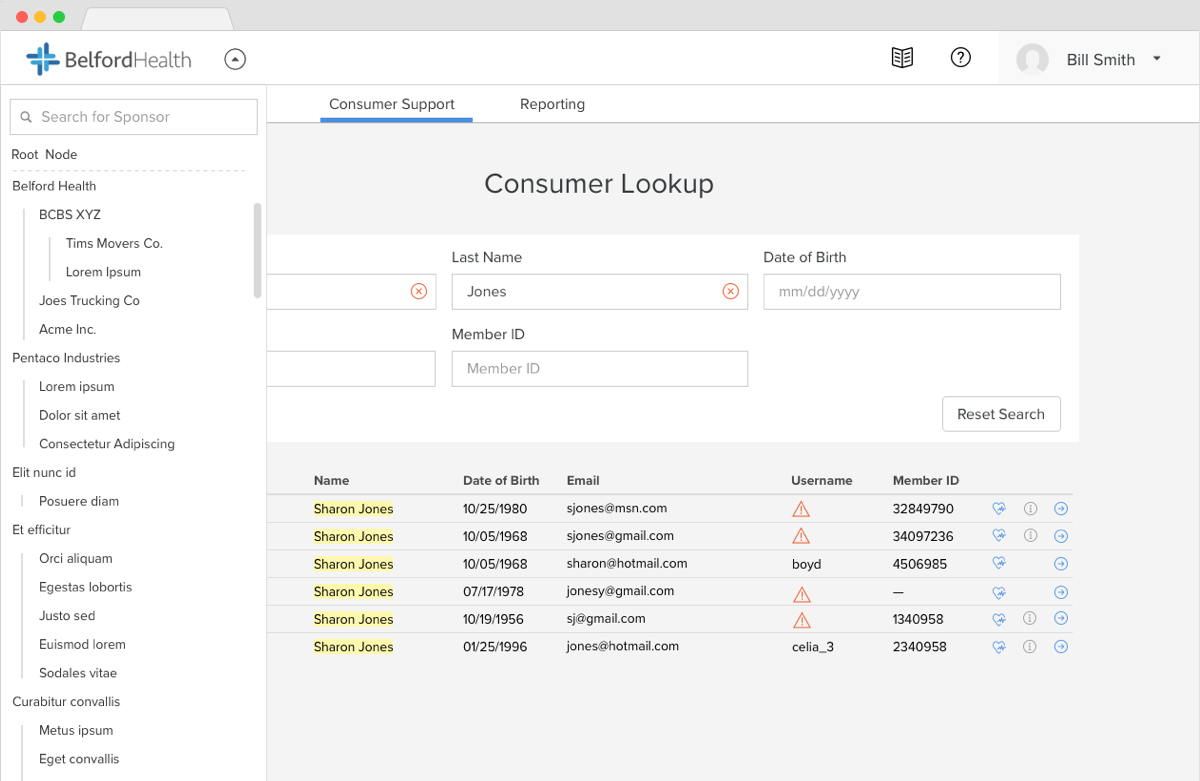 After a consumer support representative finds the user they are looking for, they can click in and see a full profile of actions that user has taken on the platform. They then use this information troubleshoot issues.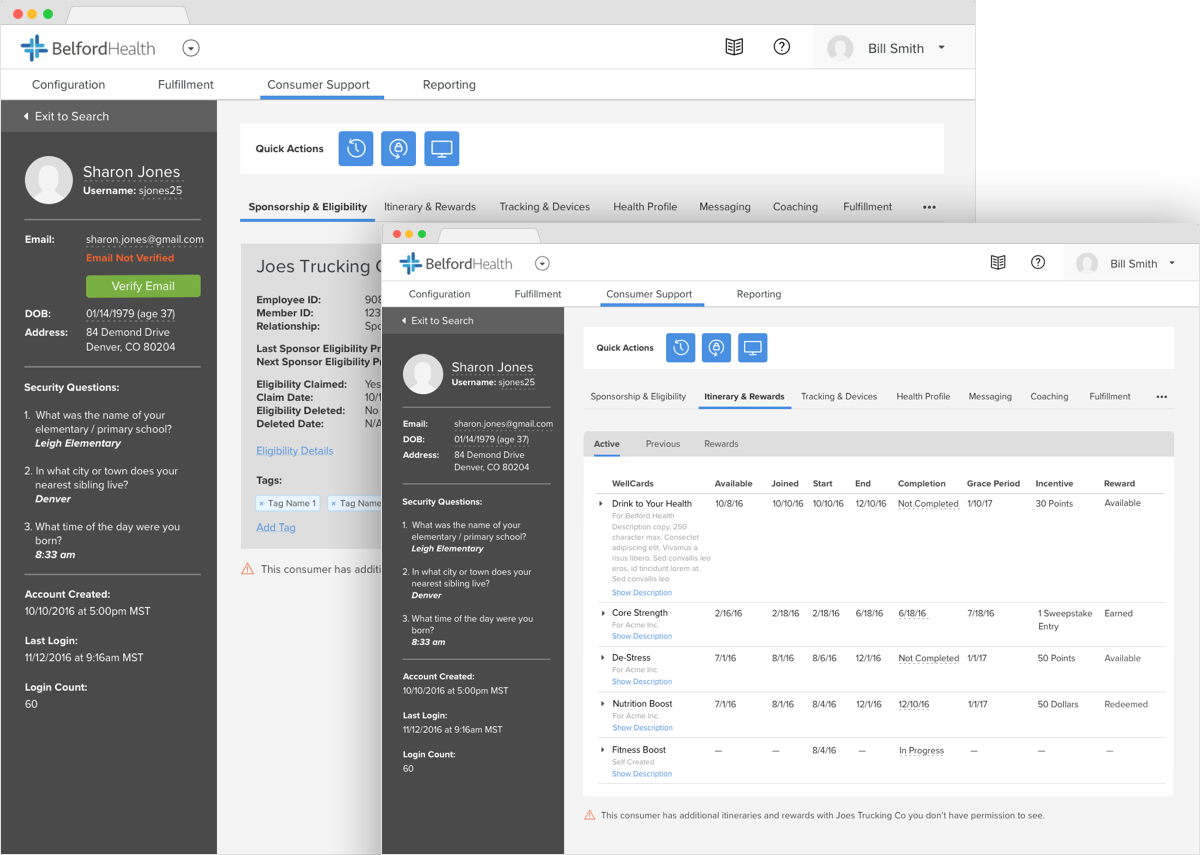 Clients need to be able to full configure the platform. This included adding new users, specifying custom permissions and creating programs - to name a few.