Role


Lead Product Designer 
Description


Odyssey is a platform for mini solar grid developers, investors and vendors to connect. I was hired to help them with the UX and Visual design of the platform from the ground up. I work with the Product Managers to define features, produce high fidelity comps, then follow through with the engineering team to implement. We've successfully launched a fully functional MVP product and are now gathering feedback from customers to make feature updates and improvements.
Recommendation
"Jessica is just above and beyond. She has an uncanny ability to take complex, tricky, and only partially-scoped UX challenges and produce a perfect, intuitive, sleek UX/UI design. She is also incredibly efficient -- she always delivers designs in half the time we would expect for any feature. As a semi-remote contractor, she maintains the right balance of communication and independent work -- and she's very reachable. She truly has raw talent, and I cannot recommend her more highly."
- Emily McAteer, Co-founder/CEO at Odyssey
"Jessica is an innovative, organized and creative UI/UX designer. She has an unparalleled ability to understand disaggregated requirements resulting from a brainstorm and deliver an intuitive design. Her experience working closely with software developers allows her to deliver wireframes that match the direction of the product's maturity - balancing complexity of build and market need of a feature. She's a pleasure to work with and I'd highly recommend her to anyone looking for a designer."
- Alexander Bamberger, Product Manager at Odyssey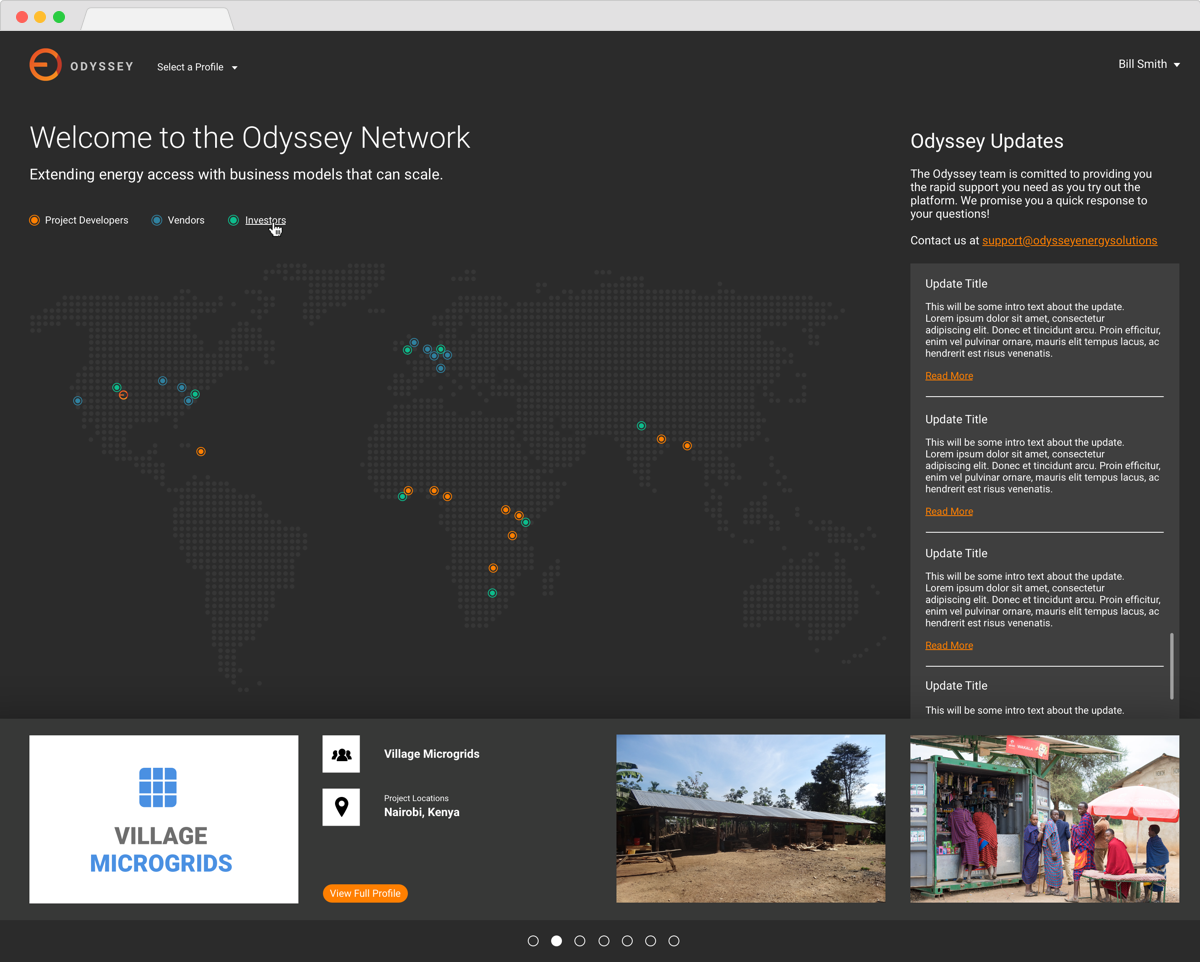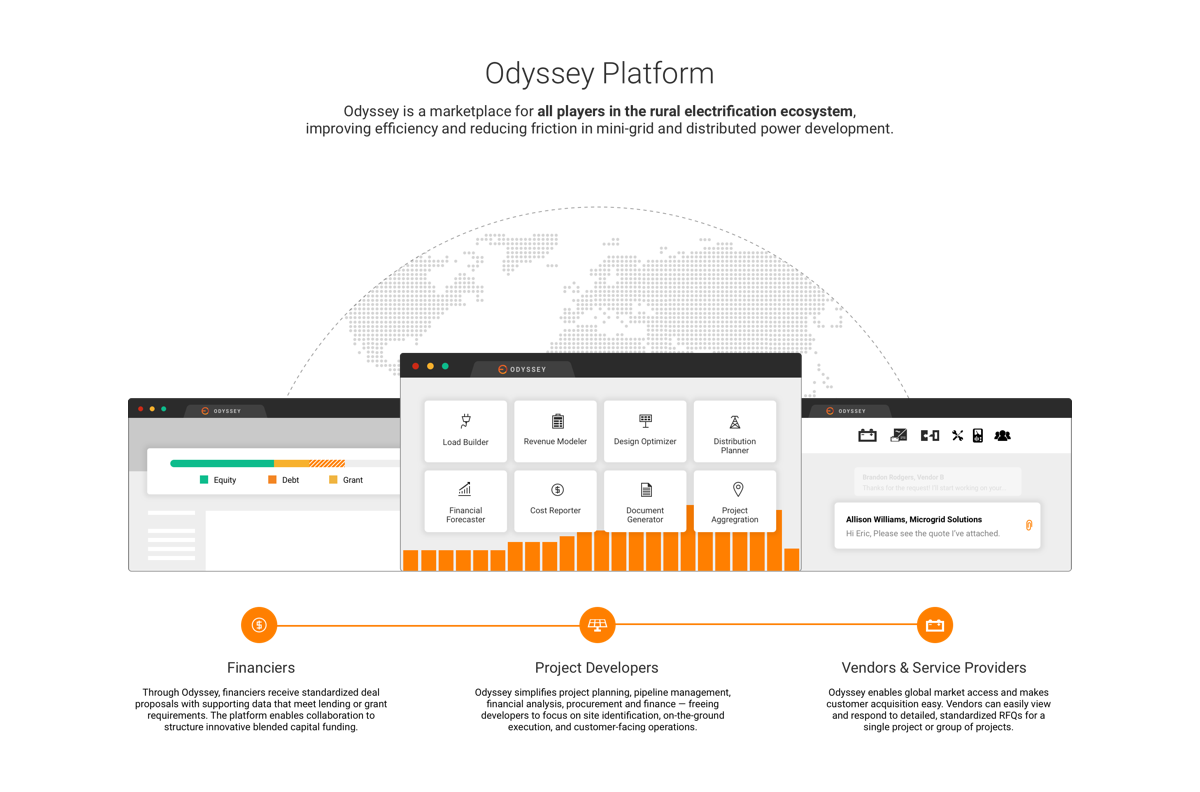 Below are a set of tools that Mini-grid developers use to design and plan their projects. Everything from site details, load and generation design to financial information is included.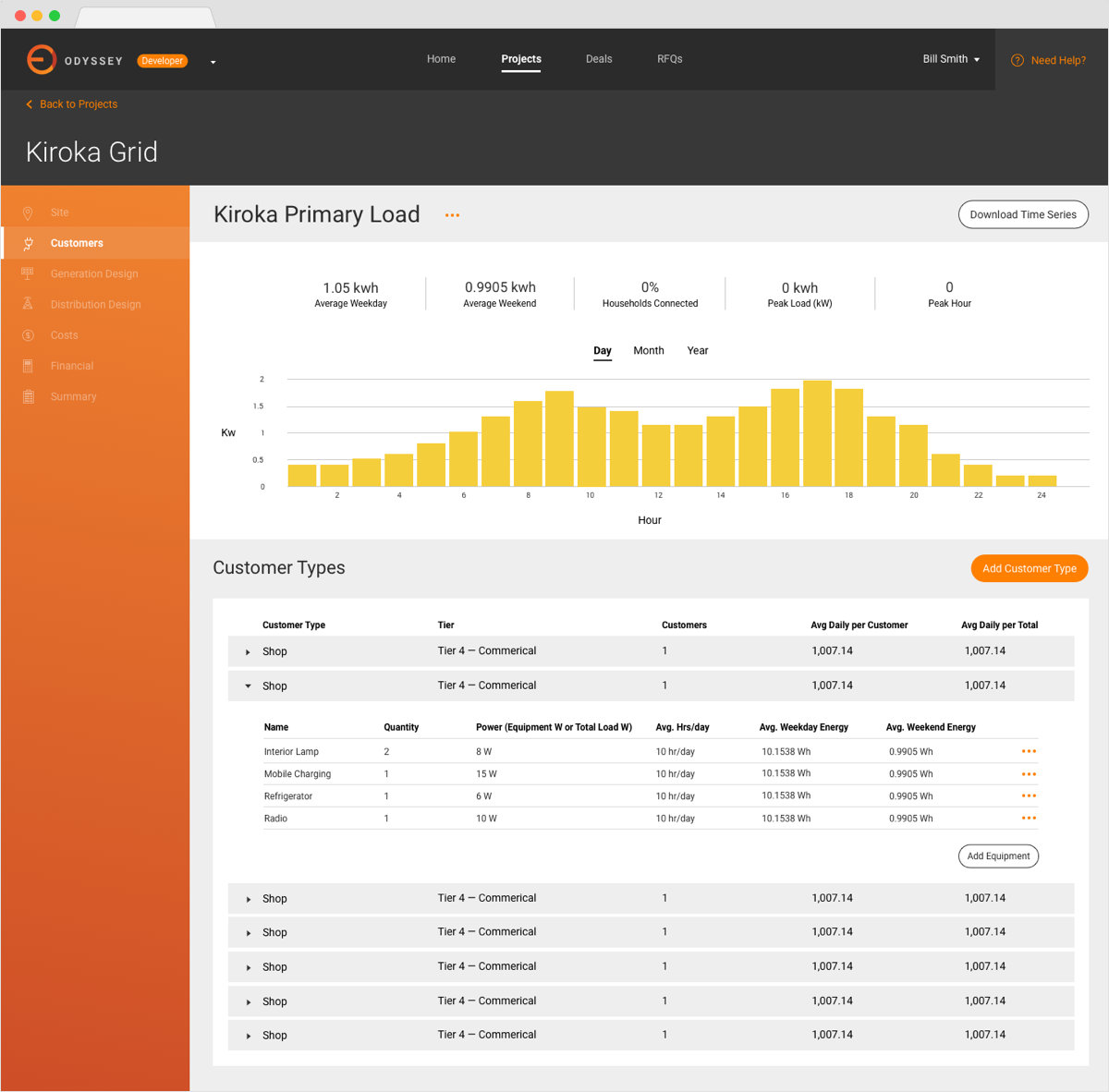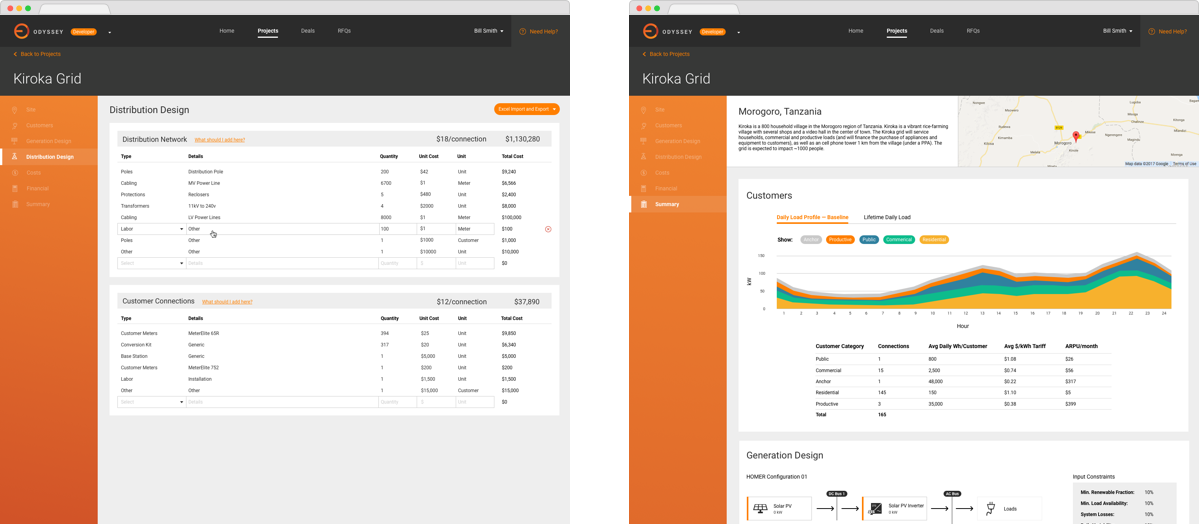 Once projects are created and finalized, developers can submit project groups to a finance marketplace to get funding.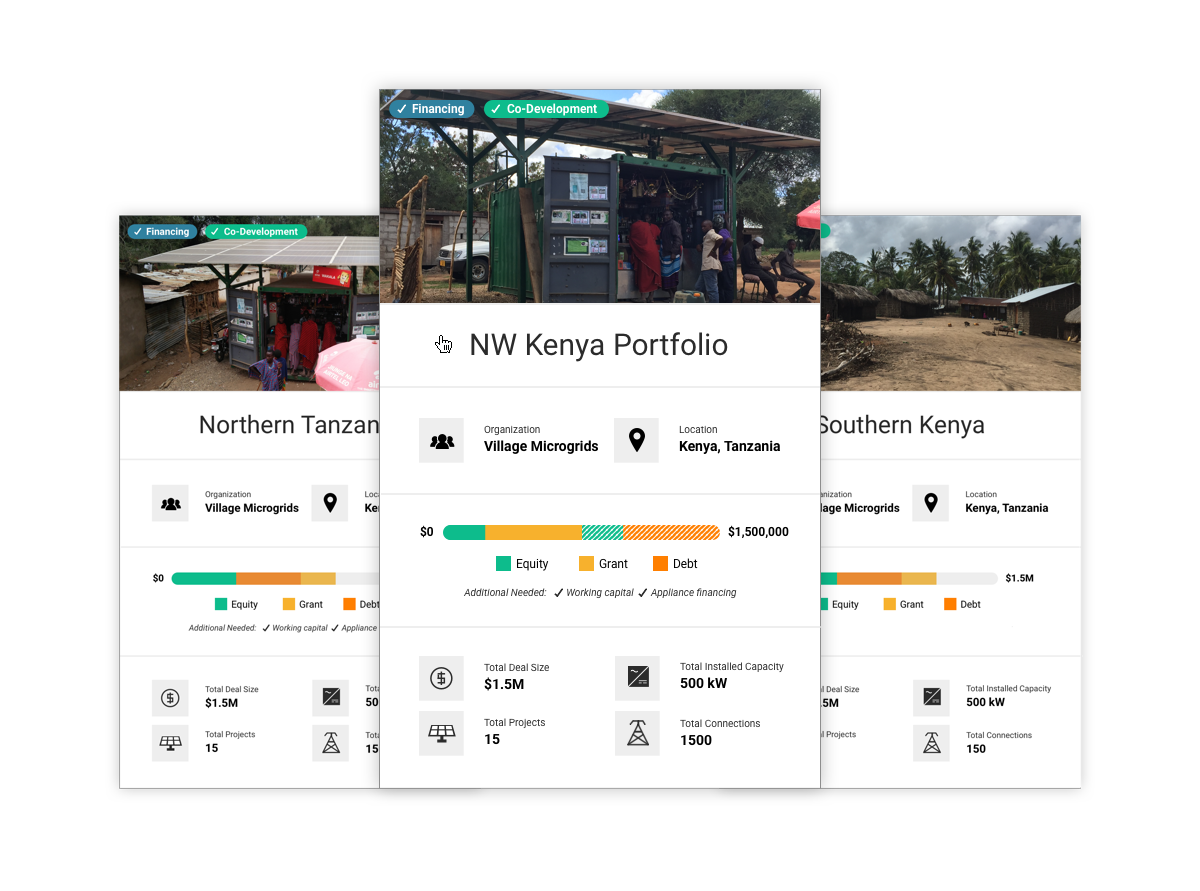 Developers also have the opportunity to shop a Vendor Marketplace where they can get quotes on specific parts.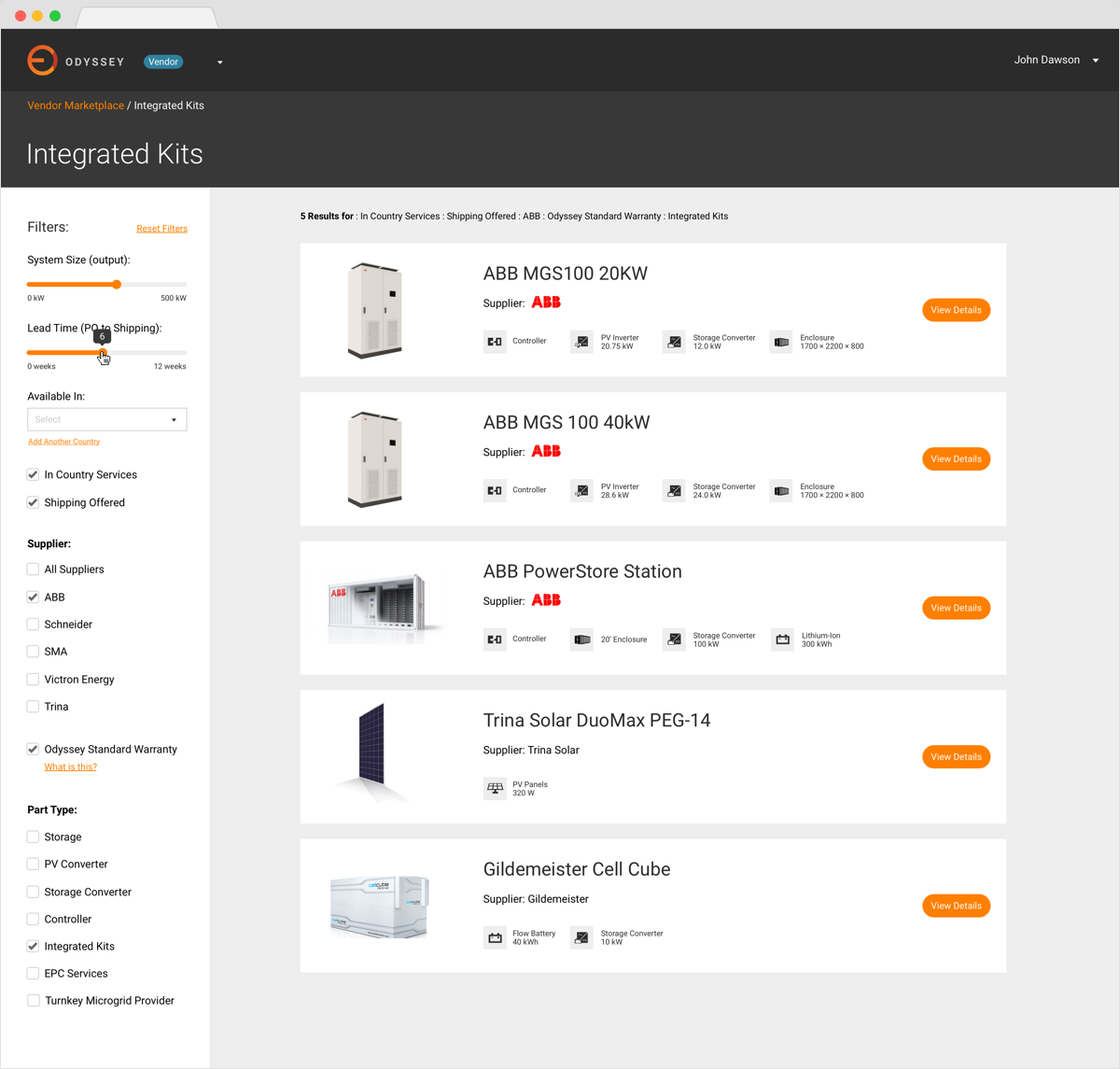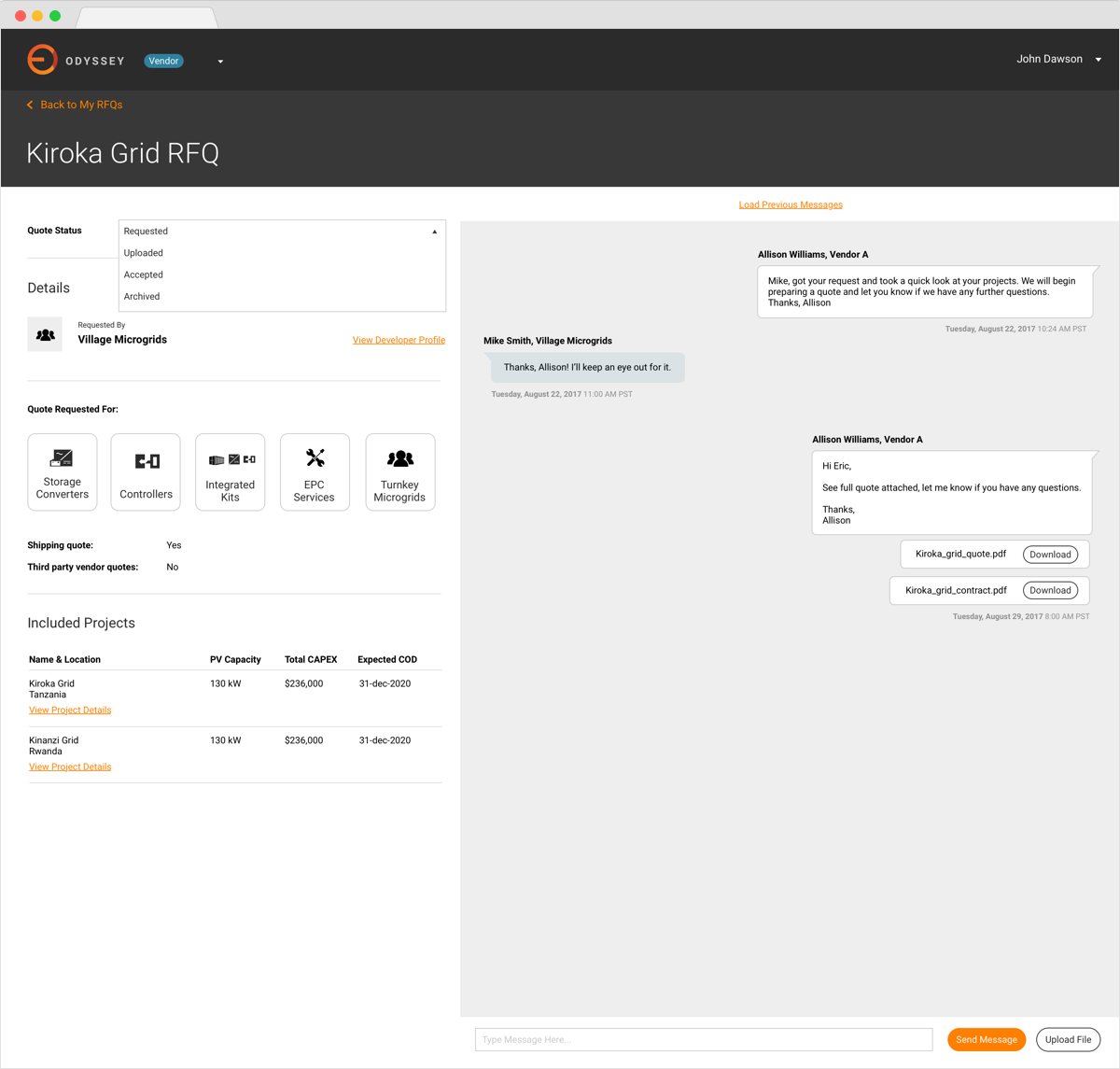 I also designed a component library to promote consistency and speed up engineering time.